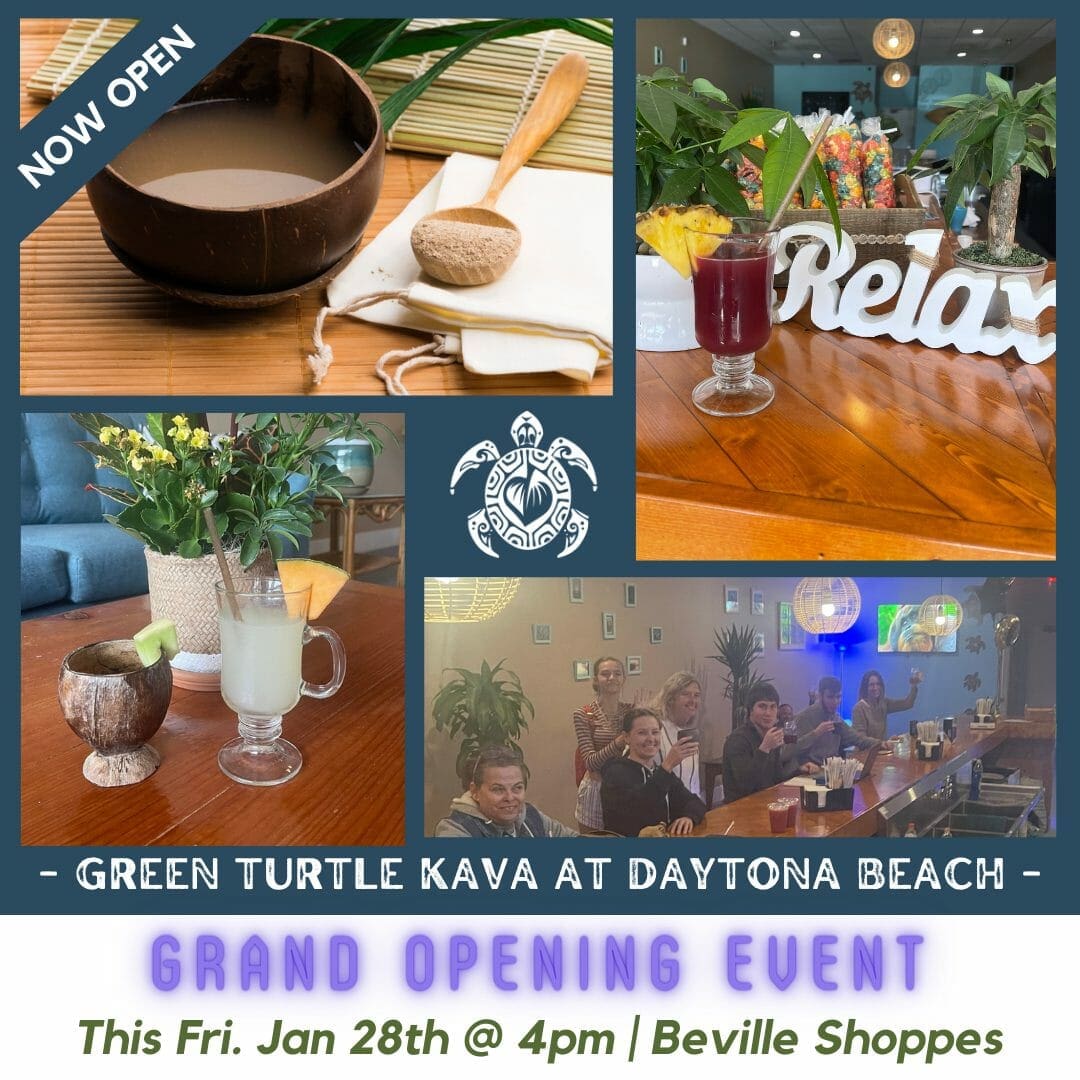 Daytona Beach Grand Opening!
Green Turtle Kava Bar at Daytona Beach – Grand Opening January 28th!
Enjoy FREE kava and tea ALL DAY!
Serving complementary appetizers 4-6pm
Ribbon cutting 4-5pm
Shoot pool
Free high speed Wifi
Steaming
Great tunes
Good vibes!
Come get your bula on and kick off this epic new Green Turtle Kava location.